News
Announcing Launch of Jordan High Naval Defense Cadet Corps Program
11 Oct 2023 6:30pm @ JHS Football Field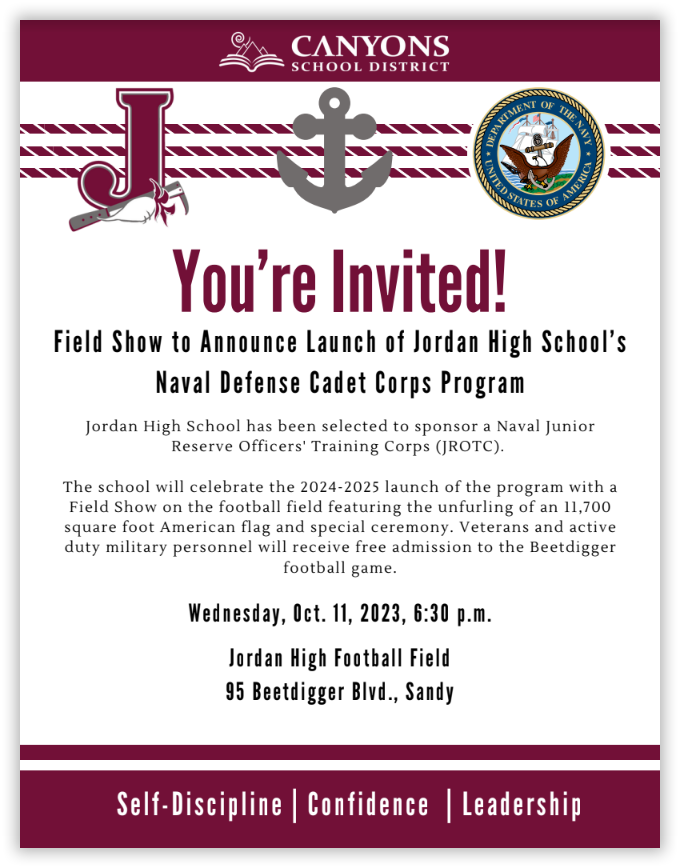 James O. Birch Retirement Open House
Come Celebrate With Us!
West Jordan High Media Center
Thursday, 25 May 2023
2:30pm - 5:00pm
West Jordan High Media Center
8136 S 2700 W, West Jordan, UT
✅ Teacher and Coach or Jordan High School
✅ Assistant Principal at West Jordan High
✅ Principal at Herriman High School
✅ Returned to West Jordan High as Principal
A Salute to Mr. Petersen
The Jordan High Alumni Association wishes to congratulate Mark Peteresen for his 34-year teaching career and completion of his PHD!
The Petersen family is hosting a celebration in the Tech Atrium at Jordan High on Sat 29 Apr from 2:00pm-4:00pm.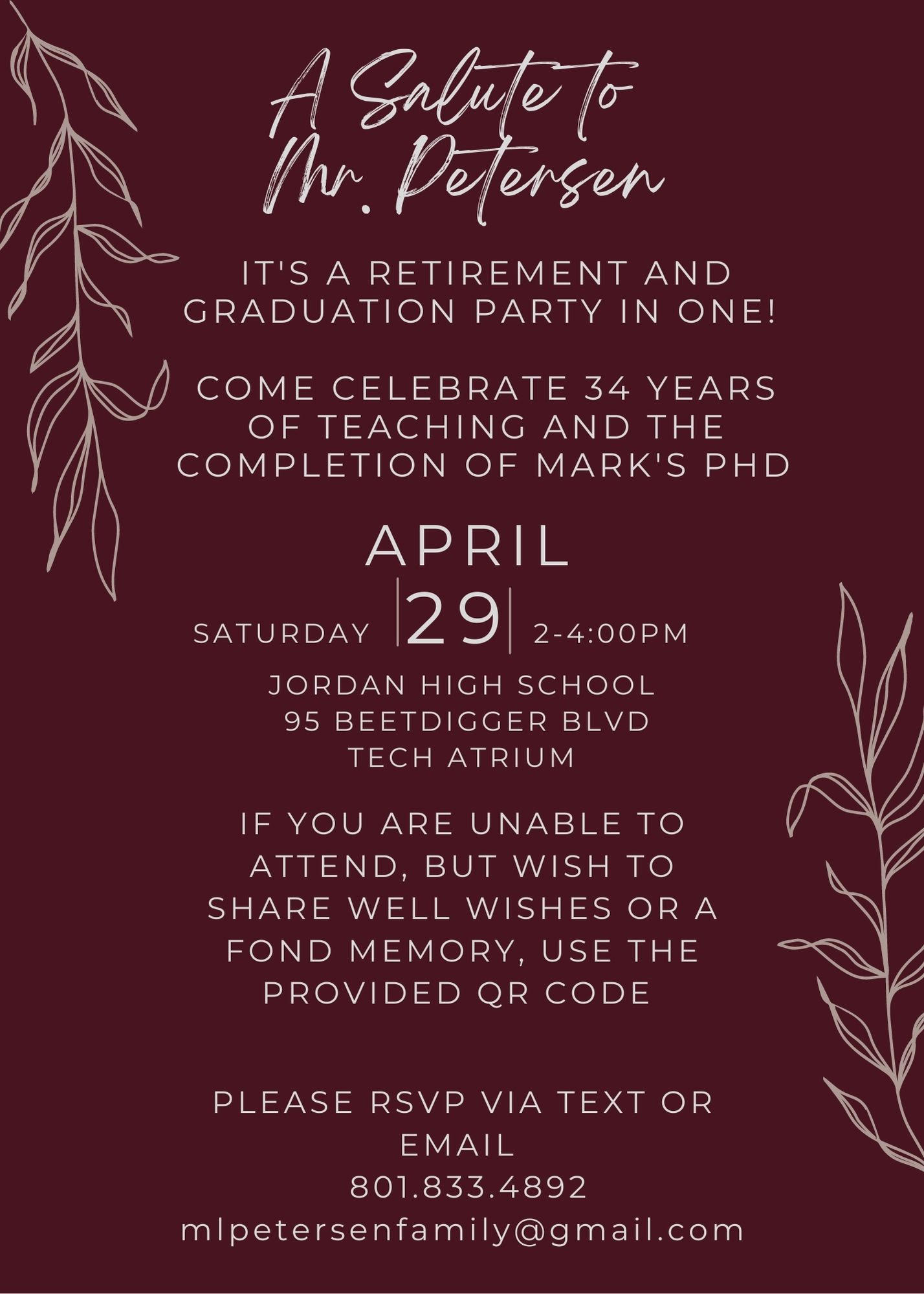 2023 Reunions
It's time for reunions for classes whose graduation year ends with 3 or 8 (1973, 2008, etc.) The Class of 1973 has already announced theirs. See the Reunions page for more info!
If you are a class reunion organizer, you may add your reunion here, to help your classmates find it. We typically rate high in the results for "Jordan High reunion", so make sure to list yours here!
Digital Yearbooks
Digital Yearbooks are back! We apologize for not having them available when the site was first rewritten. Please Email us if you have trouble accessing any of them.